Blog
This Clever Gadget Is A Must-Have For New Grandparents!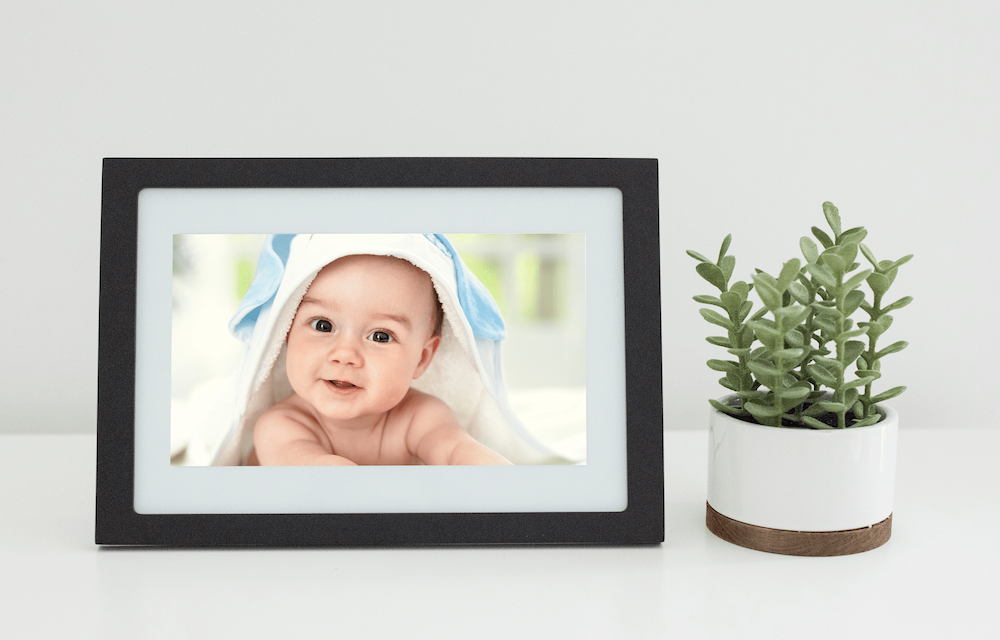 My daughter just had her first child, which means that I am officially a grandma. I've never been so excited—watching my daughter start her own family is my greatest joy, and of course, I'm a sucker for babies. However, between social distancing and her living a few hours away, I was nervous about feeling distant from my first grandchild. I knew my daughter would try her best to keep me in the loop, but with a new baby to look after, I wanted to make things a little bit easier for her.
That's when I found Skylight Frame.
At first, I thought: Oh great, another digital frame that never gets updated. But Skylight Frame has this magical feature that sets it apart: anyone can email photos to the Frame and they appear in seconds! In other words, Skylight makes it effortless for my daughter and son-in-law to send photos my way, and I get to see them on a big screen!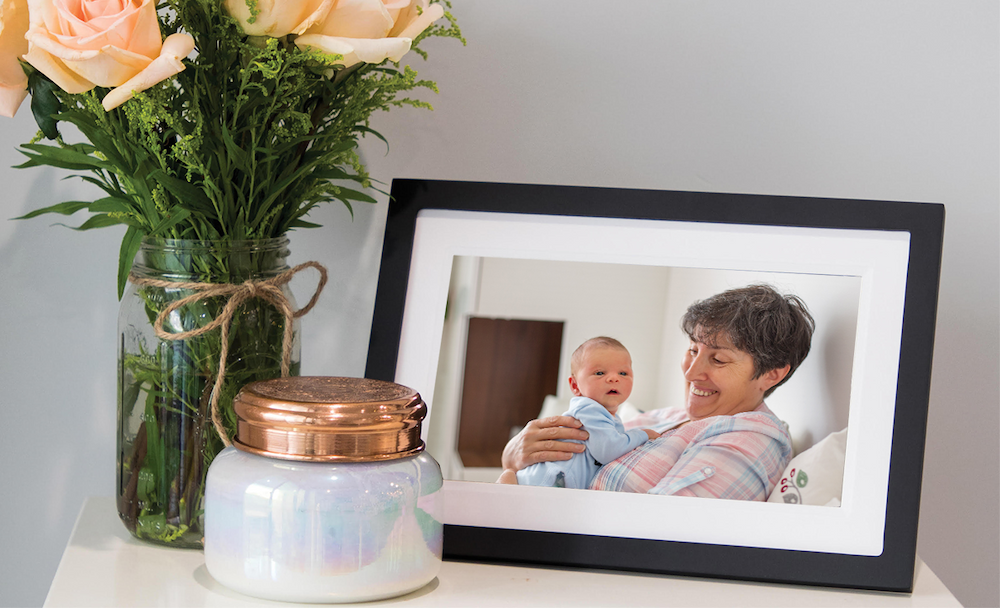 I'll admit it: I was a little hesitant to try out a fancy, new device. After all, I've never been super tech-savvy… but this was a different story. Skylight Frame was so easy to use! All I had to do was plug it in, connect to Wi-Fi, set up my custom Skylight email, and I was good to go.
The best thing about the Frame is that my growing family actually sends to it, and as a result, I feel like I'm actually there for all of the important moments. From my grandson's first time at the beach to his first steps, I know I'll get to see it all right when it happens on my Frame. Truly, it's the one thing I swear by, especially for those with growing families.
So, do yourself a favor and check out Skylight Frame at the link below. I promise you won't regret it.