Blog
This Clever Gadget Is The Perfect Father's Day Gift For New Grandparents!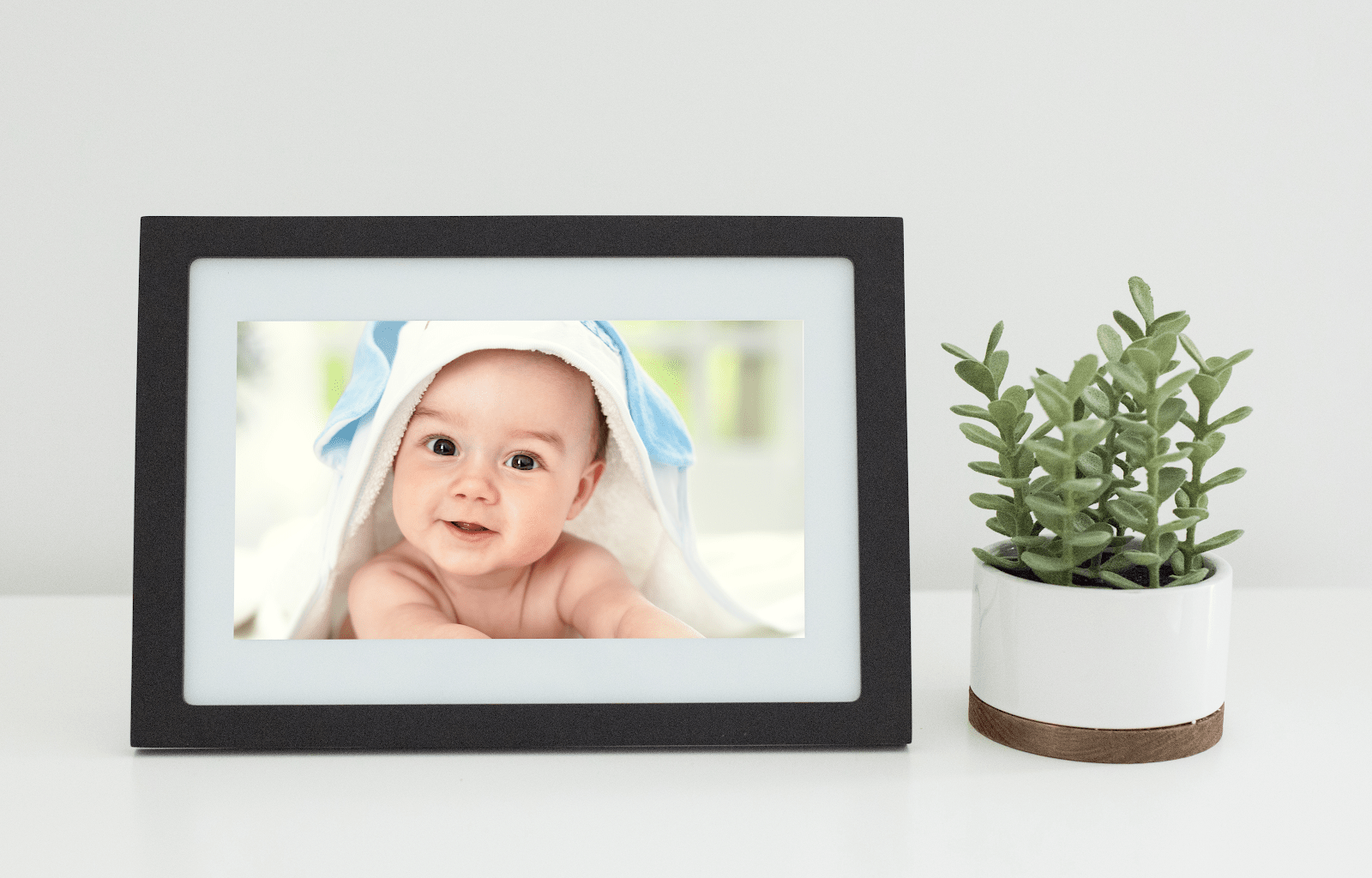 I just had my first child, which means that this is my dad's first Father's Day as a grandpa. I've never seen him so excited. He's talked about being a grandpa for years, and he's been so eager to help out. It's great to know that I'm supported in this new chapter of my life, and I want to show him how much I appreciate him being there, for me and for my son. Between living a few hours away and being a new mom, I wanted to give him something that made him feel connected even when we're not there.
That's when I found Skylight Frame.
At first, I thought: Oh great, another digital frame that never gets updated. But Skylight Frame has this magical feature that sets it apart: anyone can email photos to the Frame and they appear in seconds! In other words, Skylight makes it easier than ever for me to send photos to my dad, and he gets to see them on a big screen!
I'll admit it: I was a little hesitant to give my dad a fancy, new device. After all, the whole point of the Frame is that he uses it… but this was a different story. Skylight Frame was so easy to use! All he had to do was plug it in, connect to Wi-Fi, and set up his custom Skylight email, and he did it all before I even had the chance to help him.
And if you're in the market for tips… You can preload pictures for an extra Father's Day surprise. Just get everyone to send some photos to the new Skylight email account before you gift it to him. That way when he plugs it in, voila! Up pops dozens of pictures from all of the fam, no matter the distance.
So, do yourself a favor and check out Skylight Frame at the link below. I promise you won't regret it.