Blog
5 Reasons Skylight Frame Is The Best Gift For Mom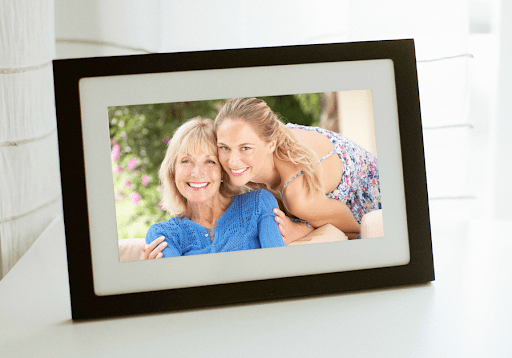 1. It keeps the family connected
With just a quick email or upload via the Skylight app, Mom gets to see any photos that come her way in just seconds. From old memories to new, she'll be in the loop for all of it!
2. It's easy to use
This clever gadget is user-friendly and so easy to set up—just plug it in, connect to Wi-Fi, and you're good to go.
3. Anyone can email photos
Just share the Frame's unique email address with other family members and close friends, and they can share the love, too!
4. You can get the whole family in on the surprise
Send photos to Mom's unique Skylight email address before gifting it to her. That way when she plugs it in, up pops dozens of pictures from all of her loved ones, no matter the distance.
5. It will keep bringing joy to Mom for years
Family photos never get old, and neither will her Skylight. As long as you keep sending photos, the Frame will keep making Mom smile!